On 31 March 2021, we had the opportunity to conduct our first Live Teambuilding for the year with Sime Darby Plantation. While we enjoyed providing extremely engaging virtual teambuilding programs for thousands of participants across various industries in 2020 and early 2021, our team was thrilled to see participants immerse themselves and engage with each other in a live setting after working remotely for almost a year.
Conducted at Saujana Resort, Subang. A group of 41 delegates were divided into 5 teams to experience two of our top selling programs, Beat The Box Distanced and Beatswork Distanced.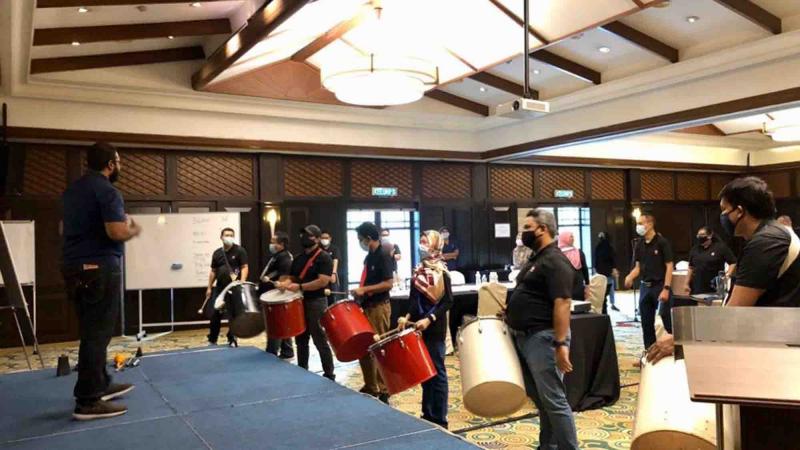 The combination of programs drew the distinction between the importance of working within teams and also collaborating across teams. Beat The Box Distanced focused more on creative problem-solving using puzzles, codes, clues and effective communication. Beatswork on the other hand placed emphasis in paying attention to your role at the same time being aware that you're part of a larger structure. This is done using South American Samba Instruments and teams play them together as a band.
These programs were specially redesigned to fit a physically distanced setup that respected all Covid-19 Standard Operating Procedures while keeping the essence of the programs in-tact.