Asia Ability worked with 120 participants from BMW – the German luxury vehicle, motorcycle, and engine manufacturing company and one of the best-selling luxury automakers in the world. Headquartered in Munich, Bavaria, BMW owns Mini cars and is the parent company of Rolls-Royce Motor Cars.
At the luxurious riverfront location of the Mandarin Oriental Hotel Bangkok Thailand, set in an amazing fantasy conference room setup, Asia Ability facilitated the fast paced, exciting and engaging event – Need for Speed.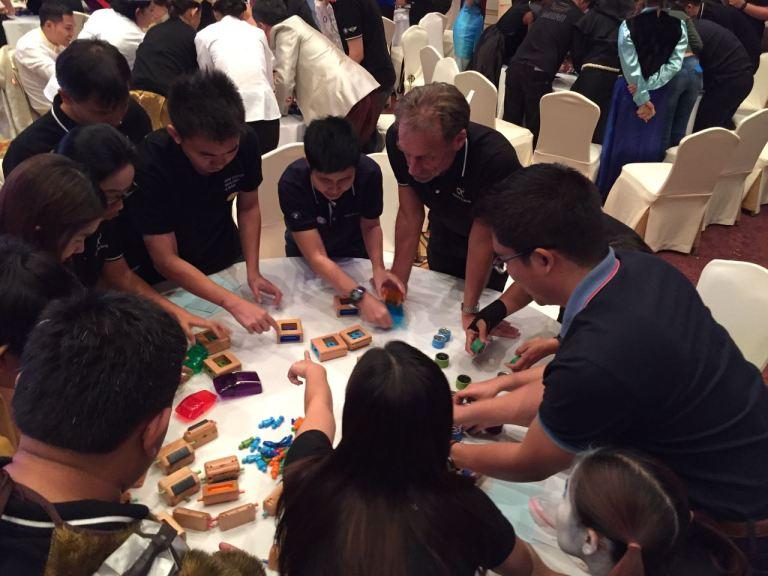 Need 4 Speed is a time and motion study in miniature, a frenetic table based intervention that actively encourages participants to review and improve performance. Faced with jumble of model components, teams must switch into gear to assemble a range of snap together concept cars in record time.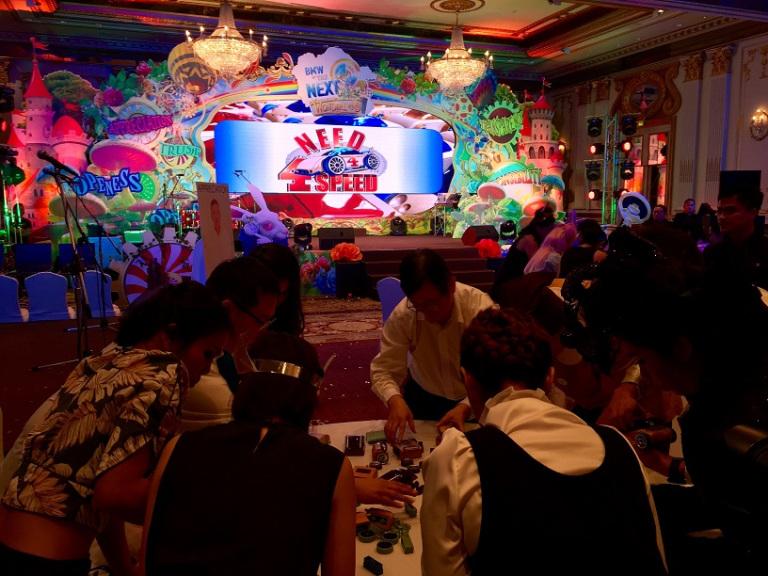 Optimising flow and maintaining quality is critical to success as teams are challenged to form ultra efficient assembly lines and shave seconds off successive build times.As the learning progresses and each stage is reviewed, the focus moves from individual team times to sharing best practice between teams to achieve the best possible aggregate production time. Never has they been a more important time to explore process improvement.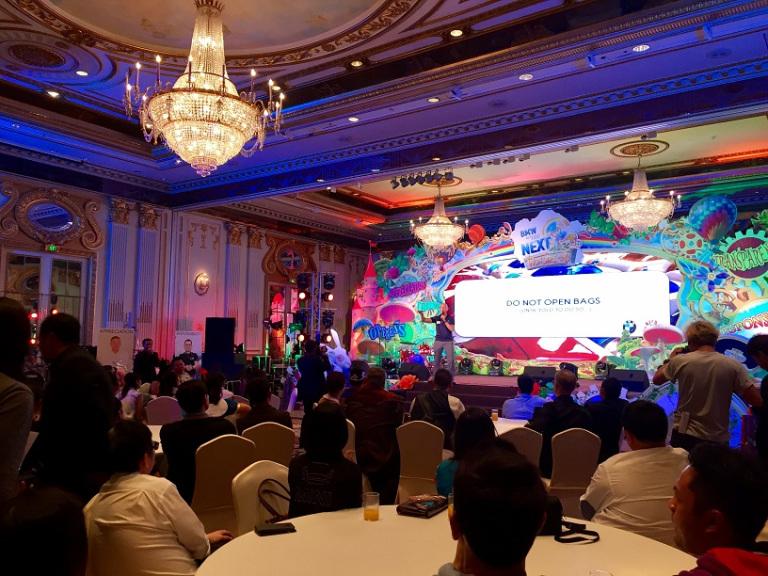 Learn more about Need 4 Speed here for your next exciting conference event and our other exciting engaging activities here.