Asia Ability worked with Tiffany & Co, the world's premier jeweler and America's house of design since 1837, to facilitate and deliver an exciting and engaging day of team activity for 25 Directors and Retail Store Managers.
From the tourism and conference hub of Sentosa Island, Singapore, the participants were engaged with 2 active experiences throughout the day – Flat Out Formula 1 and Revel Music!
Flat Out Formula 1 tests the communication skills, collaboration and resourcefulness of your team whilst constructing the ultimate model kit – an almost full scale Formula 1 racing car!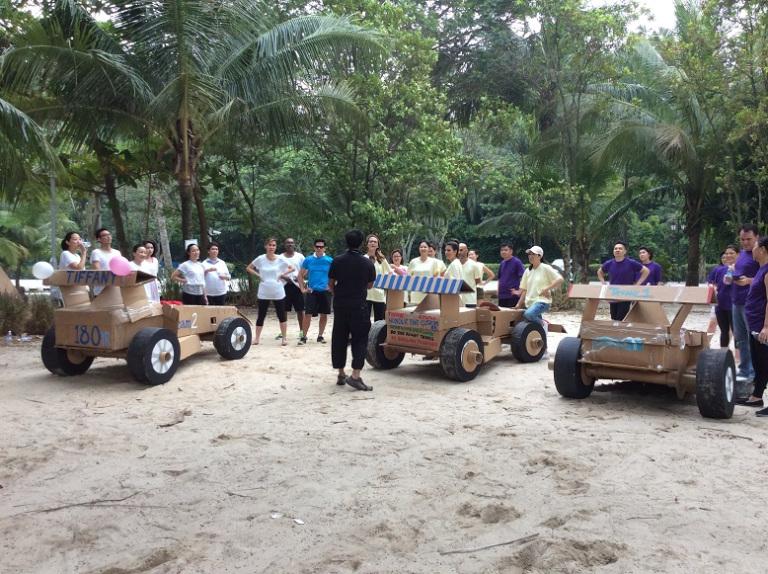 Working from detailed construction plans, each Formula 1 team has to rally their collective skills to turn a 'flat-pack' kit of materials into the ultimate driving machine with cardboard and, at the same time, create human-horsepower aiming for perfect synchronisation.
Once construction is complete, the Formula 1 teams embellish their cars with brand advertising, corporate messages and company values. Finally, the Grand Prix moment arrives. All team endeavours will be over in a flicker as the lights flash and all teams compete for the chequered flag! Flat Out Formula 1 is an exciting experience bringing out the best in your teams, encouraging planning, co-operation and good-natured competitiveness.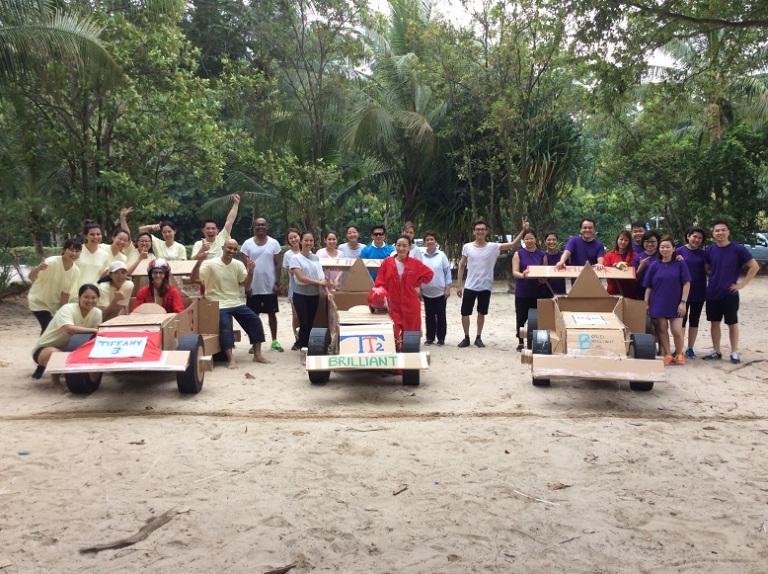 Revel Music is the highly-effective drum workshop concentrated into under 60 minutes of positive and inspiring team activity. Participants were given a choice of drums and percussion instruments and led by our experienced instructor, participants were introduced to the basics of drumming and taught the language of rhythm using non-verbal communication techniques.
The group worked progressively to play as one, and once a group rhythm was established, musical breaks and solos are added to increase complexity and create a breathtaking shared musical experience. The experience works to unite and ignite the delegates and leave them ready to take on any challenge. Revel Music is a quick, invigorating and economic way to focus and unify a team at any conference or company event.