Asia Ability was graced with an amazing group of women from Abbott Laboratories in January at Shangri-La Tanjung Aru Resort. Our team have worked with Abbott over the past few years and this time, they have sent their Finance Department to the Land below the Wind. We delivered a successful Flat Out Afloat programme for this highly regarded company.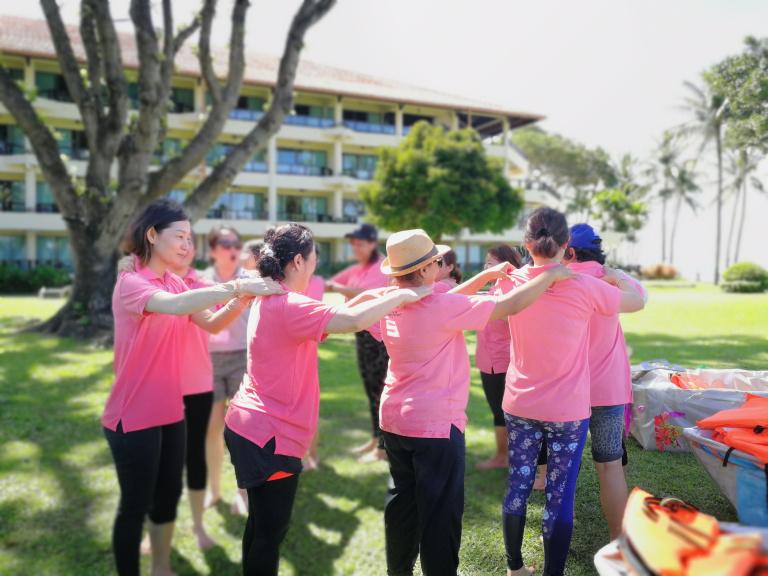 Abbott Laboratories have been in the pharmaceutical business since 1894 – that's 124 years of experience in the field! It started with the production of alkaloidal granules and now the company has grown globally. They have dedicated medical scientists working hard to find cures and meet their company mission – help people live the best life through good health.
There were 13 ladies, who were divided into 3 teams, arriving the scene dressed in pink T-shirts and huge smiles on their faces, ready to face whatever challenges were thrown their way. Their energy was contagious with constant round of laughter that carried across the resort. These ladies embraced every second of the session bonding with one another. Even the sky beamed a clear blue over their heads.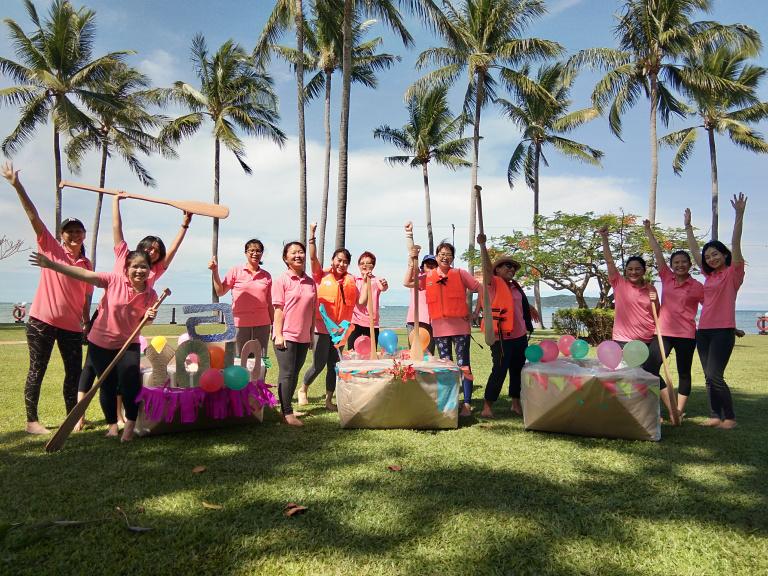 These ladies jumped into action right after a briefing from the lead facilitator and a short ice-breaker. They divided the work accordingly, constructed and decorated perfect cardboard boats with the materials that were provided. Once they completed the building phase, all 3 teams carried their team boats to the beach and had a race. The boat stayed afloat and that was a huge triumph! Being detailed orientated, having great leadership and amazing team work was what made for an effective event. These ladies were filled with a box of joy.