Asia Ability worked with 210 regional participants from the Plastics and Resins division of ExxonMobil – the worlds largest publicly traded international oil and gas company, using technology and innovation to help meet the world's growing energy needs. ExxonMobil hold an industry-leading portfolio of resources and are one of the world's largest integrated refiners, marketers of petroleum products and chemical manufacturers.
From the Vivanta by Taj Hotel Yeshwantpur, Bangalore, India, Asia Ability facilitated Bridging The Divide which supported and reinforced the key conference message of building bridges to accelerate growth.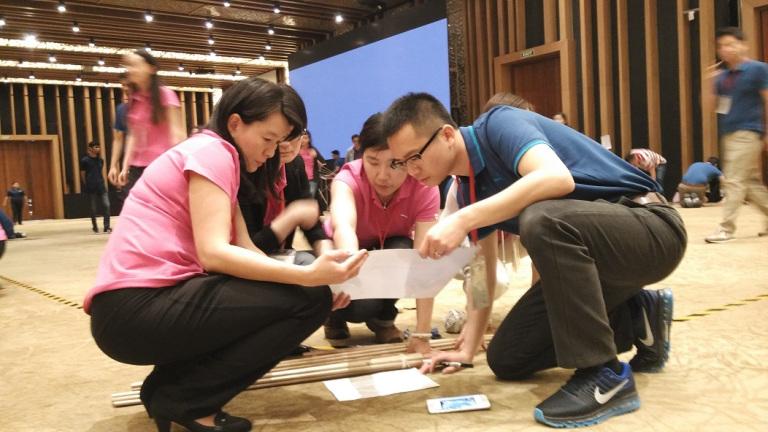 Working with limited budgets, resources and time frames, teams worked together to construct and design a huge company bridge. Bridging the Divide is a fun, engaging, hands on event with powerful metaphors- all departments of an organization strive towards their own objective but also play a vital role in the bigger picture of achieving organization goals. The efforts of ALL teams are literally "linked" together in a powerful demonstration of the Power of One.